WELCOME!
Gary is a respected John Maxwell Team Coach on Leadership, Technology and Entrepreneurship with over 20 years of international business experience working with diverse groups of companies and individuals through business transformation projects, enhancing human capability through strategic training programs that empowers and develops individuals to succeed.
His 'Can Do' attitude to drive large scale change programs across the organizations made demanding projects delivered on time, budget and quality.
Gary has worked with educators around the world on innovative programs in addition to delivering programs for Ministry of Education, Singapore schools, National Institute of Education (NIE), Nanyang Technological University. He has delivered many nationally accredited programs on behalf of the Singapore Government. He has been teaching robotics and technology in the classroom since 1999 using LEGO and thereafter many other robotics and technology tools. He has contributed his expertise to several others Asian Governmental programs through projects funded by United Nations Development Programs (UNDP). In 2016, Gary was also invited by the Mauritius government to conduct STEM keynote presentations and coding workshops in Mauritius.
Gary delivers leadership development programs for educational institutions globally. He has trained over 20,000 participants in Australia, Singapore, India, China, Maldives and Mauritius amongst other countries. He has been invited as a speaker at various business and technology conferences.
With more than 17 years of training and consulting experience, Gary co-founded Innovate Technology and Robotics Academy and Innovate Tech Camps. He spearheaded the start-up of the VEX Robotics program and Competition (VRC) in Australia in 2013 and developed a rookie team to compete in the VEX Robotics World Championships – Anaheim, California in 2014.He has also coached and mentored teams for the Vex IQ National Competitions and First Lego League (FLL) and the Vex Robotics World Championships 2016 which his team emerged in 3rd place in the Vex IQ World Tournament out of 200 teams. Gary also co-organized the Asia Pacific Robotics Championships 2015 which was held at the Melbourne Showgrounds which more than 200 teams from around Asia and Australia participated in.
Gary has conducted incursions and teacher PD's in many schools in Melbourne (Hillcrest Christian College, Mount View Primary School, Oxley Christian College, Kambrya College, Huntingtower, The Peninsula School and more). He also had 14 seasons of tech camp holiday programs experience and leads the Innovate Technology and Robotics Competitions. Gary continues to lead a team of coaches and inspires children and teens in robotics and technology on a weekly basis.
Gary believes – "Change happens faster than ever, so leaders must remain adaptable."
Gary is an Executive Director of the Maxwell Leadership Certified Team. An advanced Certified Mentor, coach, Trainer and Speaker.
I would like to connect with YOU professionally on linkedin!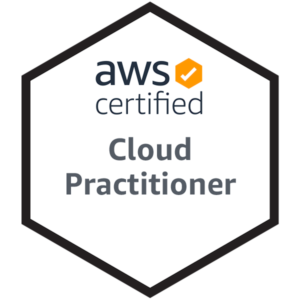 Gary Gopinathan is AWS Cloud Practitioner certified

Earners of this certification have a fundamental understanding of IT services and their uses in the AWS Cloud. They demonstrated cloud fluency and foundational AWS knowledge. Badge owners are able to identify essential AWS services necessary to set up AWS-focused projects.
Adding value to your cloud solutions daily.
Gary Gopinathan has passed a rigorous assessment of their equipment, environment, and skills presenting remotely using tools like Zoom, WebEx or GotoMeeting. You can be assured that your virtual event will run smoothly with this Certified Virtual Presenter.
We are an authorized SHRM Re-Certification provider.
SHRM members can take part in qualified activities which may include conferences, college/university courses, seminars, workshops, videoconferences, webcasts, e-learning and other programs.
SHRM Categories
Business Acumen |Communication | Consultation | Critical Evaluation | Ethical Practice | Global & Cultural Effectiveness | HR Expertise | Leadership & Navigation | Relationship Management